Ch. 29: Map and Description of Herculaneum
With the appointment as head of the General Directorate of Antiquities in Campania in 1924 Amedeo Maiuri, a working implementation of a program of expropriation in order to avoid further damage and protect the ruins of Herculaneum by the booming construction industry will be in action. On 16 May 1927 also triggered a new excavation campaign, which until 1942, when he stopped his activity, through the removal of more than two hundred and fifty cubic meters of tuff have uncovered about four hectares of ancient town: it is the most important archaeological park in the world after Pompeii, for the study of Roman urban culture, still visible today. At the end of the war until 1958, he lives in security and the restoration of the entire architectural heritage found; Maiuri the idea was to create a sort of outdoor museum. Today Herculaneum shows these 6 Insulas his party on the beach and your theater encor covered by the new city. Much of the city remains to be excavated although widely polled.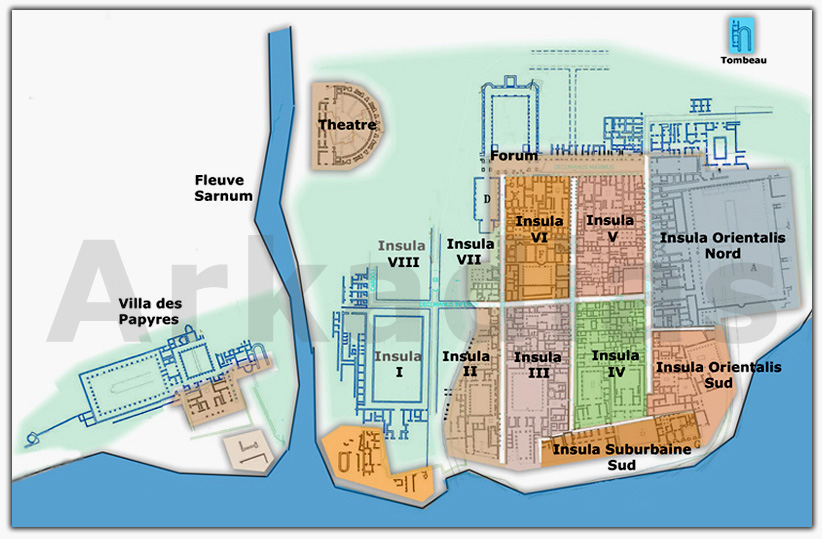 This active plane can reach description of the various chapters of the City of Herculaneum.